Atopic Dermatitis with Pruritus (Injection)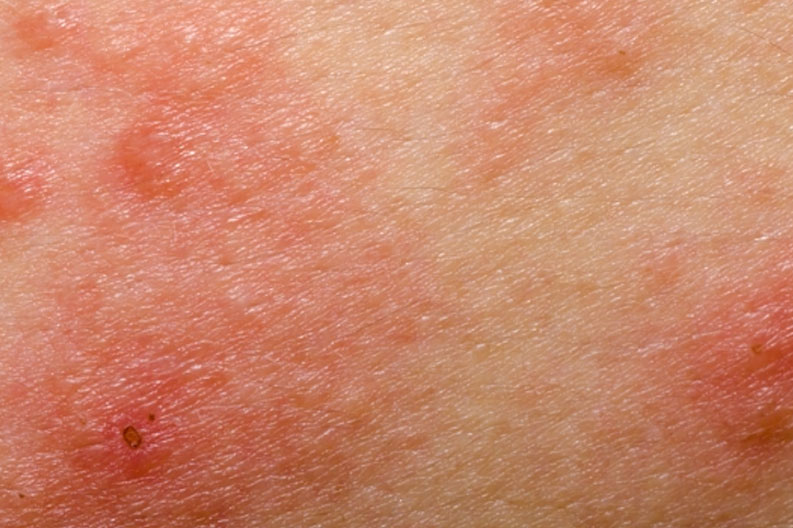 New injection study for ages 12 years and older. Patient must have history with atopic dermatitis for at least 2 years. You would be asked to take part in a research study of an investigational drug called risankizumab, since you have moderate to severe atopic dermatitis. An investigational drug is one that has not been approved for AD in the United States by the U.S. Food and Drug Administration (FDA). The use of risankizumab is considered experimental.
Your time in this study could last up to 65 weeks, including:
Screening Period (to check whether you are suitable to take part in this study) of up to 35 days (5 weeks)
Treatment Period of 52 weeks
Follow-up Period of 20 weeks after your last dose of study drug when you will be contacted by your study site staff by phone to talk about your health.
During your participation, you will have approximately 11 study visits to the research center for Screening, Baseline/Week 0, Week 2, Week 4, Week 10, Week 16, Week 20, Week 24, Week 28, Week 40, and Week 52 visits or Premature Discontinuation (PD) visit if you exit the study before Week 52 visit. You may need to come in for additional (unscheduled) visits if necessary as determined by your study doctor.
If you decide to enter in this study and qualify, you will be selected by chance to receive either risankizumab or a placebo (which looks like risankizumab but contains no medicine). Neither you nor the study doctor or study staff will be able to pick which study group you are in. The investigational product (risankizumab) and the matching placebo are given as subcutaneous injections (which mean it will be injected under the skin). The placebo is not a drug and it is not expected to have any effects on your body, and it is not designed to treat any disease or illness. It looks like the study drug to ensure subjects and the study staff cannot guess what is actually being administered to you. This allows the study scientists to make the best judgment on whether the study drug is having effects that are greater than are expected by chance alone.
Call 817-795-7546 or email studies@acderm.com if you think you would like to participate in this study.