---
Melasma is a skin condition that occurs on the face in the form of brown patches. A change in hormonal status (higher levels of estrogen) is thought to trigger and be the cause of the condition (i.e. birth control pills, pregnancy), although many women without these risk factors also develop melasma.
---
Doctors do not fully understand why melasma occurs. It may be due to the malfunction of the melanocytes (the color-making cells) in the skin, causing them to produce too much color.
As a result, people with darker skin tones are more likely to develop melasma, as they have more melanocytes than people with lighter skin.
Potential triggers for melasma include:
changes in hormones during pregnancy (chloasma), hormone treatment, or while taking birth control pills
sun exposure
certain skin care products, if they irritate a person's skin
Also, there may be a genetic component to melasma, as people whose close relatives have experienced melasma are more likely to develop it themselves.
---
There are four types of melasma, Epidermal, Dermal, mixed Epidermal-Dermal and Inapparent. The different types of melasma describe how deep the pigment is in the skin. Typically, the deeper the pigment the harder it is to treat. Epidermal melasma is the most common form and occasionally an exam can be done with a wood's lamp to determine which type an individual has. However, melasma recalcitrant to therapy is most likely dermal melasma which can be better treated with a laser that can penetrate to the dermis (Fraxel Repair).
---
Melasma appears as larger brown patches on the forehead, cheeks, nose and upper lip. It can occur in any one of these sites or a combination of these. In rare cases it may appear on the forearms or neck.
---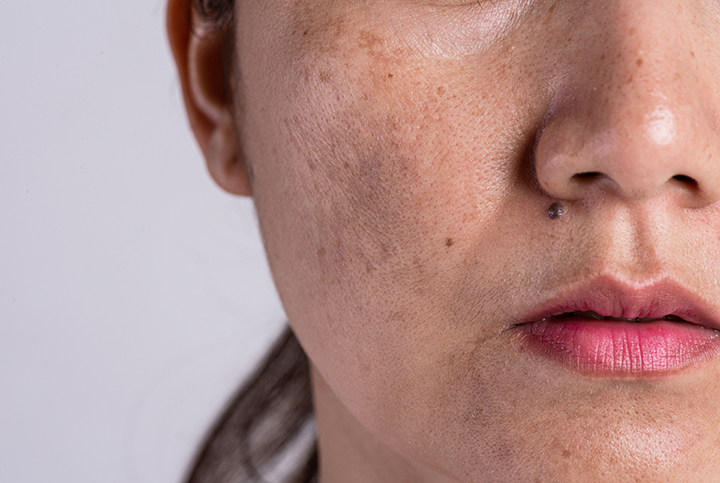 ---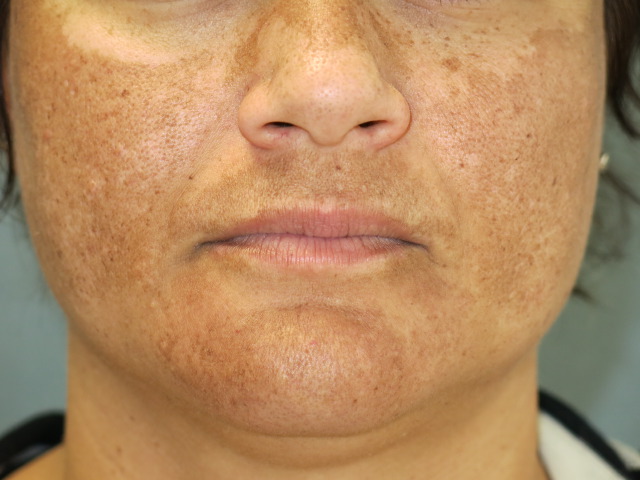 ---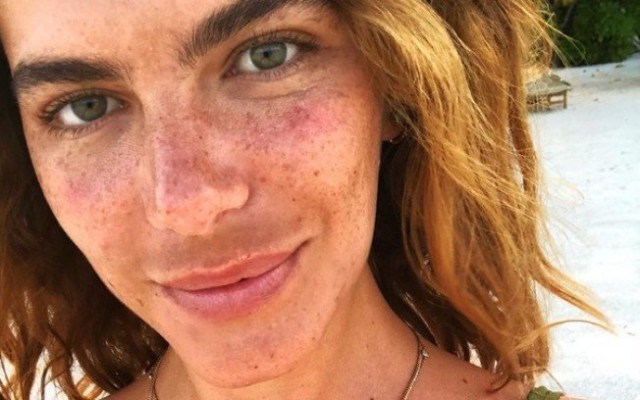 ---
---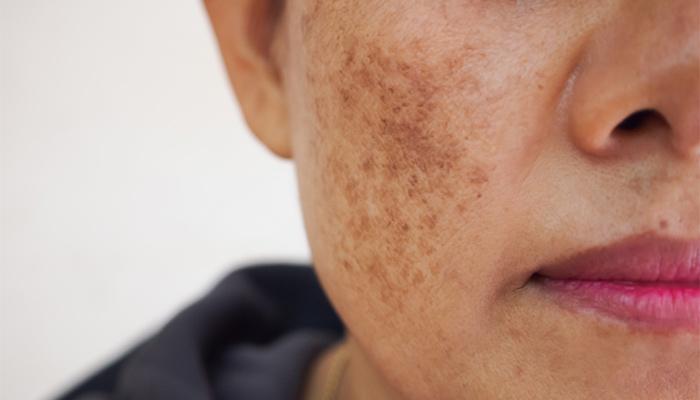 ---