Diets High in Fat and Deficiencies in Vitamin D May Contribute to Higher Levels of Acne in Adults and Adolescents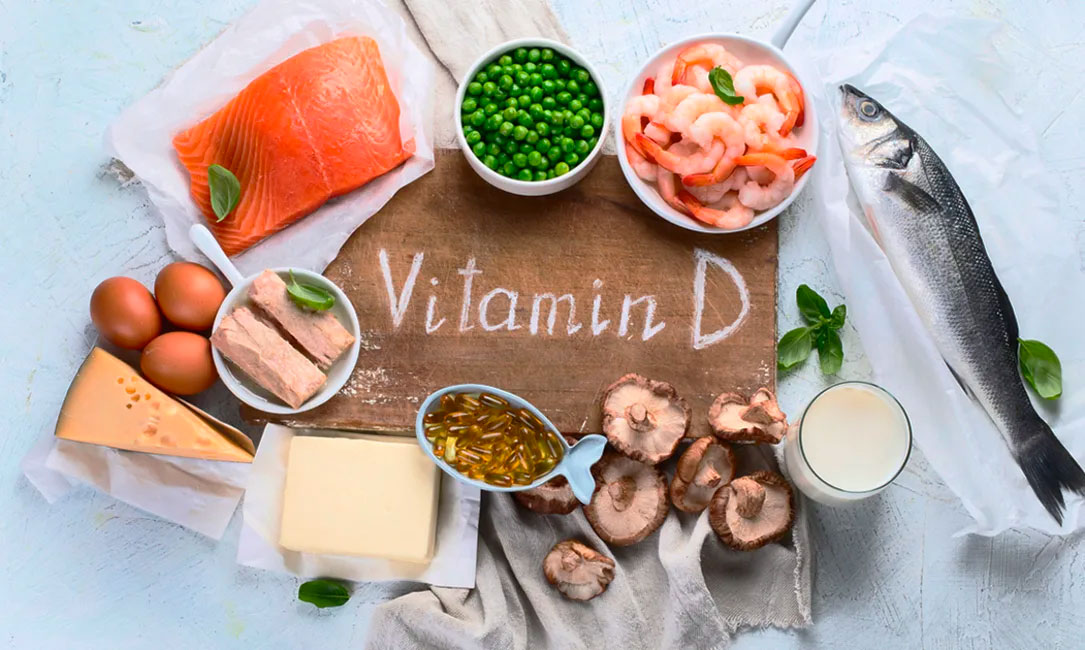 Recent studies regarding diet and acne have concluded that a diet higher in fat, sugar, and milk may be a contributing factor to having acne in a cross-sectional study of approximately 24,000 adults in France.
Acne in adults has been associated with social, emotional, and psychological consequences similar to those found with chronic diseases such as asthma, arthritis, epilepsy, and diabetes.
The study, published in JAMA Dermatology (June, 2020), identified 24,452 adults who participated in the NutriNet-Santé study, an ongoing, web-based study in France. Approximately 75% of the participants were women, the average age was 57 years, and 46% reported past or current acne.
Participants responded to an 11-item questionnaire between November 2008 and July 2019. Questions were related to the occurrence and diagnosis of acne, as well as medical history. Based on their acne status, participants were identified as falling into the categories of never acne, past acne, or current acne, and their dietary intake was assessed at baseline and every 6 months using three nonconsecutive 24-hour dietary records for 2 weekdays and 1 weekend day.
In an analysis, current acne was significantly associated with consumption of fatty and sugary foods, as well as with consumption of sugary drinks and milk. In addition, carbohydrate intake and saturated fatty acid intake were significantly associated with current acne.
Three dietary patterns accounted for 42% of the identified acne. A healthy pattern of higher fruit, vegetable, and fish intake accounted for 18%, a fatty and sugary pattern of higher fat and sugar intake (including chocolate) accounted for 13%, and an animal product and cereal pattern of higher intake of meat, milk, and refined cereals accounted for 11% of acne cases.
Results appear to support the hypothesis that a Western diet (rich in animal products and fatty and sugary foods) is associated with the presence of acne in adulthood. Possible explanations for the findings include the effects of a high glycemic-load diet on circulating IGF-1 and insulin, which ultimately increases both oxidative stress and inflammation that promotes the development of acne.
The study findings were limited by several factors including the use of relatively homogenous younger and female patient population and the reliance on self-reported acne, as well as the observational design, which did not allow for identification of direct, causal associations between diet and acne. Larger studies are needed to examine the relationship between diet and adult acne to inform prevention and treatment, they wrote.
Much of the previous literature on the role of diet in acne has focused on the association of milk consumption and high glycemic (sugar)-load diet with acne. Dietary interventions should be implemented with caution because of the potential for other effects such as reduced calcium or vitamin D.
A recent study from Saudi Arabia examined the relationship between Vitamin D deficiencies and people with acne.
It is thought that because of vitamin D's regulatory effect on the immune system as well as its antioxidant and anti-comedogenic properties, deficiencies could contribute to the pathogenesis of acne. The study was conducted in 2016-2017 examining 68 patients with acne vulgaris (27 male, 41 female) and 50 matched healthy controls (24 male, 26 female). Subjects in the patient and control groups had not taken any vitamin D supplementation and were not suffering from any comorbidity or complication of vitamin D deficiency.
Acne grading was classified as mild in 21 patients (30.88%), moderate in 24 (38.24%), and severe in 21 (30.88%). Inclusion criteria required that male and female patients had been diagnosed with acne vulgaris according to the global acne grading system (GAGS) score.
Our results indicate that serum concentrations of vitamin D in controls were significantly higher than those in acne vulgaris patients. These results were in line with several other studies that found no elevation of serum vitamin D levels in acne patients. The study data showed no relationship between sun exposure and improvement in vitamin D readings in patients with acne.
Patients with acne may suffer from psychological distress contributing to a general avoidance of spending extended periods outdoors. This suggests a possible explanation of low vitamin D levels in patients with acne vulgaris. These results were consistent with other studies that revealed lower levels of serum vitamin D in severe acne vulgaris patients might be due to psychological stress.
The study found no significant relationship between vitamin D deficiency and the severity of acne vulgaris. This study revealed a connection between patients with a statistical significantly low serum vitamin D levels with patients with acne vulgaris. This highlights the importance of screening patients with acne for vitamin D
insufficiency and deficiency. Further clinical trials are needed to determine if acne treatment with both topical vitamin D analogs and vitamin D supplementation is of significant effect.
Eating a healthy diet and monitoring Vitamin D levels may contribute to lower levels of acne in both adults and adolescents.
Dr. Moore and her team treat all levels of acne with a variety of topical and oral medications. Dr. Moore's Research Center is also enrolling Acne patients in new Clinical Trials for Acne. Call (817-795-7546 x339) or email (
studies@acderm.com
) to get more information about this recent Acne Clinical Trial.