Skin Care – Don't Forget Your Neck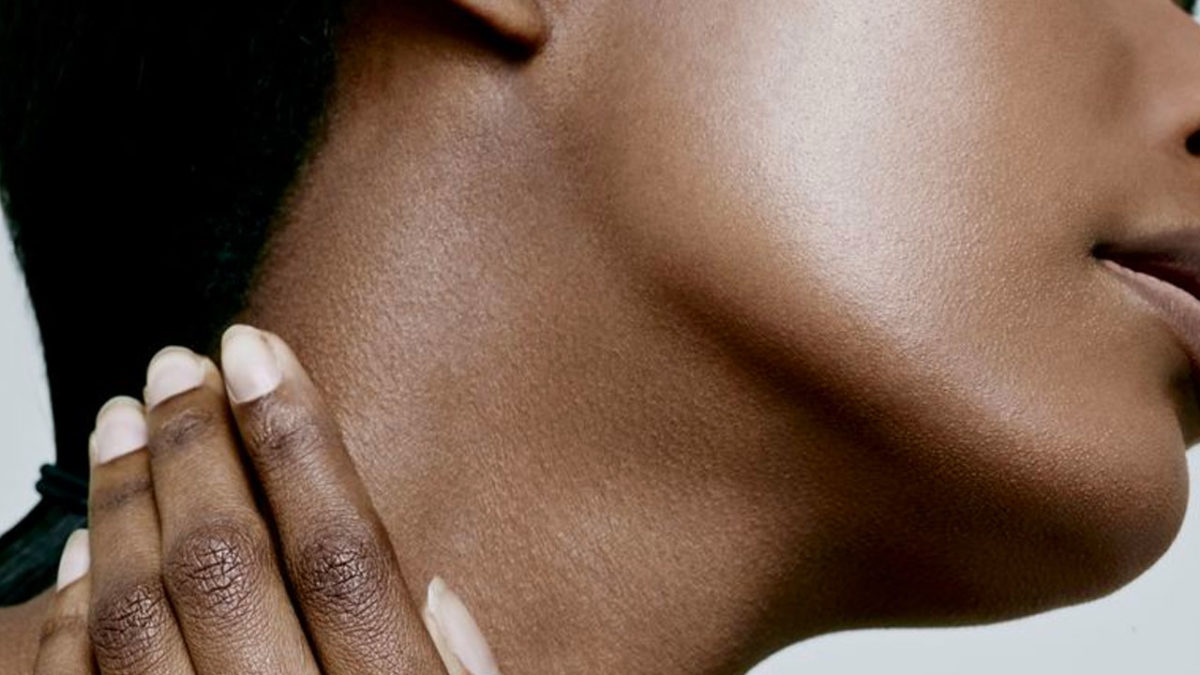 Good skin care involves more than just your face. Many users of washes, moisturizers and skin rejuvenation products apply them only to the visible regions of the face. Have you forgotten to take care of your neck while focusing on your face? Here are a few things which may help…..
Nourish Your Neck
Have you noticed that your skin is starting to look a bit dull? When the harsh summer sun gives way to the dryness of indoor heat, your skin may also turn dry and dull. Smooth your moisturizer and/or hydrator down past the collarbone area to keep both neck and décolleté soft and firm.
Protect It
Apply sunscreen every day! We recommend sunscreens that contain zinc oxide >6% which protects you from burns, skin cancers, and premature aging. Even while indoors or driving, you are exposed to UV (under fluorescent lighting, through windows, etc.) Over the years, sun exposure/burn can lead to dark spots, wrinkles, and skin laxity. Apply to face, neck, and décolleté. Physician-grade sunscreens include the following: Elta MD has several formulations of sunscreen with zinc oxide >9%; Eraclea 4 in 1 has 20.5% zinc oxide; ISDN Eryfotona has 11% zinc oxide and is formulated not only to protect but also to repair sun damage.
Moisturizers
Over the counter moisturizers for the neck include Cerave Moisturizing Cream, Cetaphil Restoraderm, and Neutrogena Hydro Boost. Physician-grade moisturizers (from physicians' offices and not over-the-counter) include Sorbolene, Avene Xeracalm Balm, Sente Dermal Repair (see below), Skinbetter Face and Neck Cream, and Skin Better Trio.
Sente Dermal Repair Cream is another great moisturizing option. This product contains Heparan Sulfate Analog (in the same family as injectable hyaluronic acid fillers), a revolutionary repairing molecule that helps reduce redness, delivers deep hydration, and support the skin's ability to repair itself. In a clinical study, 100% of subjects had increased skin hydration starting from week 2 through study completion at week 8. 73% of subjects showed improvements in fine lines and wrinkles at week 8.
Hydrators
How are moisturization and hydration different? Simply put, hydration equals water, and moisture equals oil. If your skin is dehydrated, it is lacking water. To hydrate your skin, drinking plenty of water is key. Reminder that drinking caffeine dehydrates. Topical hydration products that are physician-grade include Eraclea Hydration Serum.
Firm Up
Apply products specifically made for the neck. They can nourish as well as regenerate. Physician-grade products include Sente Neck Firming Cream, which is formulated with patented Heparan Sulfate Analog (HSA) technology ((in the same family as injectable hyaluronic acid fillers) to rapidly and profoundly hydrate and strengthen the skin's natural ability to repair itself. This cream improves the appearance of crepey skin and horizontal neck lines. It also contains caffeine, an ingredient known to help tighten and brighten the skin.
Get Even
For fading dark spots, use a physician-grade brightener such as Eraclea Reveal (containing Nicinamide PC, Synovea® HR a safe and effective hexylresorcinol that is used as a skin lightener and is clinically proven to be four-times more effective than Hydroquinone. Licorice Extract – used for its antioxidant and lightening properties. Kojic Acid is used as a skin toner and lightener.) or SkinBetter Even Tone. Even Tone, featuring the patented a ground-breaking, non-hydroquinone, non-retinol formula that delivers a visibly dramatic reduction in the appearance of hyperpigmentation.
Smooth Those Lines
Retrinals and Retin-A are the best to smooth wrinkles. Apply in the evening to help exfoliate and stimulate collagen. Consider a physician grade skin smoothing cream like SkinBetter AlphaRet. AlphaRet is the latest innovation in retinoid renewal delivering remarkable results, with little-to-no irritation compared to other retinoids and retinoid-based products.
Posture
Be aware of your posture as you read your smart phone or work at the computer. Constantly bending your head down can exaggerate wrinkles. Try sleeping on your back so you don't press wrinkles into your cheeks or chest.
FOR ADVANCED NECK CARE….
Pelleve radio-frequcncy treatments can firm and tighten the skin. This is an in-office procedure with very minimal downtime. See before and after pics here
Kybella treatments can permanently remove fat and produce secondary tightening of skin. This is an in-office injection performed by Dr Moore.
For more information, simply ask your Provider at your next office visit or call Pat at 817-795-7546 ext 304 or orders@acderm.com