SUN-EXPOSURE MAY WORSEN YOUR ACNE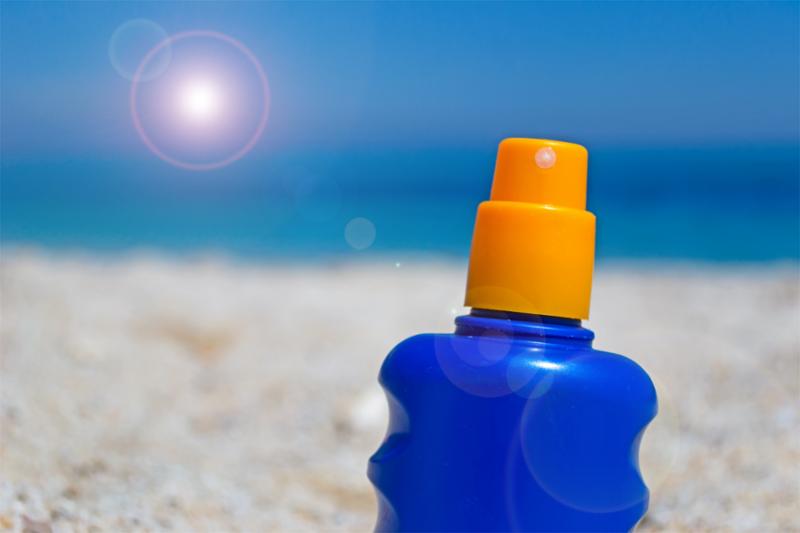 Exposure to the sun may actually increase acne breakouts. Proper sun-protection in patients with acne or acne-prone skin can lead to skin improvements and better patient outcomes.
In a recent study, researchers sought to determine the impact of sun exposure on acne. Additionally, the study set out to explore the use of photoprotection as it relates to improving outcomes in the treatment of acne.
In order to determine a potential correlation, researchers conducted an extensive narrative review of previous studies, journal articles, and relevant literature. They collected data from Google Scholar and PubMed searchers from January 1992 to November 2022. Of these, researchers accumulated several articles, clinical trials, meta-analyses, observational studies, and review articles. Within the search, researchers used keywords, including acne, cosmeceuticals, cosmetics, dermocosmetics, diet, etiology, exposome, lack of sleep, pathogenesis, photoprotection, pigmentary disorders, pollution, post-inflammatory hyperpigmentation, stress, sunlight, sunscreens, ultraviolet radiation, and visible light. After accumulating prior research, researchers also established a list of physiopathological factors in acne. These included genetic predisposition, hyperkeratinization, sebum production and composition, hormones, inflammation and inflammasomes, and other life long sun-exposure factors.
Environmental factors or extensive, life-long exposures to the sun's radiation, rather than genetic factors, may be more important to health and may generate most health disparities, researchers concluded.
Examples of life-long issues in patients with acne, according to the study, include sun exposure, environmental humidity, pollution of large cities, a non-balanced diet, microorganisms, stress, lack of sleep, mental health, low-quality cosmetics or non-appropriately chosen cosmetics, oral supplements, and medications. Researchers concluded that sunlight and UV light are mistakenly thought to be beneficial for acne and can be used as a treatment. The relationship between acne and photoexposure is complicated researchers observed. They concluded that some patients showed a reduction in acne related inflammatory lesions in summer, yet others experienced flares or worsening. According to researchers, one study included in the analysis revealed that more than 50% of individuals with acne experienced flares or worsening in the summer months. In another study, nearly 50% presented with seasonal variation in their acne, with 40% reporting worsening in the summer months. Researchers also found that particularly in patients with skin of color, sun exposure in acne could lead to post-inflammatory hyperpigmentation or erythema. Additionally, some common acne treatments possess photosensitizing effects, such as isotretinoin or tetracyclines, such as doxycycline. In patients taking these medications, sun exposure and high levels of solar radiation can lead to phototoxic reactions. Of the several conditions of environmental exposure included in the study, researchers found that factors such as pollution, nutrition, harsh skincare, stress, and sun exposure were the most impactful in patients with acne.
Sun radiation may not improve acne and can actually aggravate acne and induce long-lasting after-effects connected with acne. Daily photoprotection is highly recommended to all individuals with acne. Broad-spectrum sunscreens with physical blockers like zinc, not only protect from solar radiation and its negative consequences, but can also provide significant skin hydration, enhance the skin barrier function and reduce trans-epidermal water loss (TEWL). Sunscreens can also protect from pollution and can provide sebum-regulating, depigmenting, anti-inflammatory and antioxidant active properties.
Acne treatment can be challenging and often requires more attention and treatment beyond over the counter solutions. Dr. Moore and her team of dermatology providers can offer you significant options for treatment of acne, even persistent and difficult to treat acne. Dr. Moore also participates in Clinical Trials that offer free medication and free treatment of acne. Check with your dermatology provider in our office to see if you qualify for a clinical trial treatment of acne today. Contact us at 817-795-7546 x339 or go to
https://www.arlingtonskindoctor.com/clinical-trials/
to learn more.
Source: DERMATOLOGY TIMES MARCH 2023